Welcome to Oncall's documentation!¶
Oncall is a calendar tool designed for scheduling and managing on-call shifts. It is a standalone application that serves as source of truth for dynamic ownership information as well as contact info.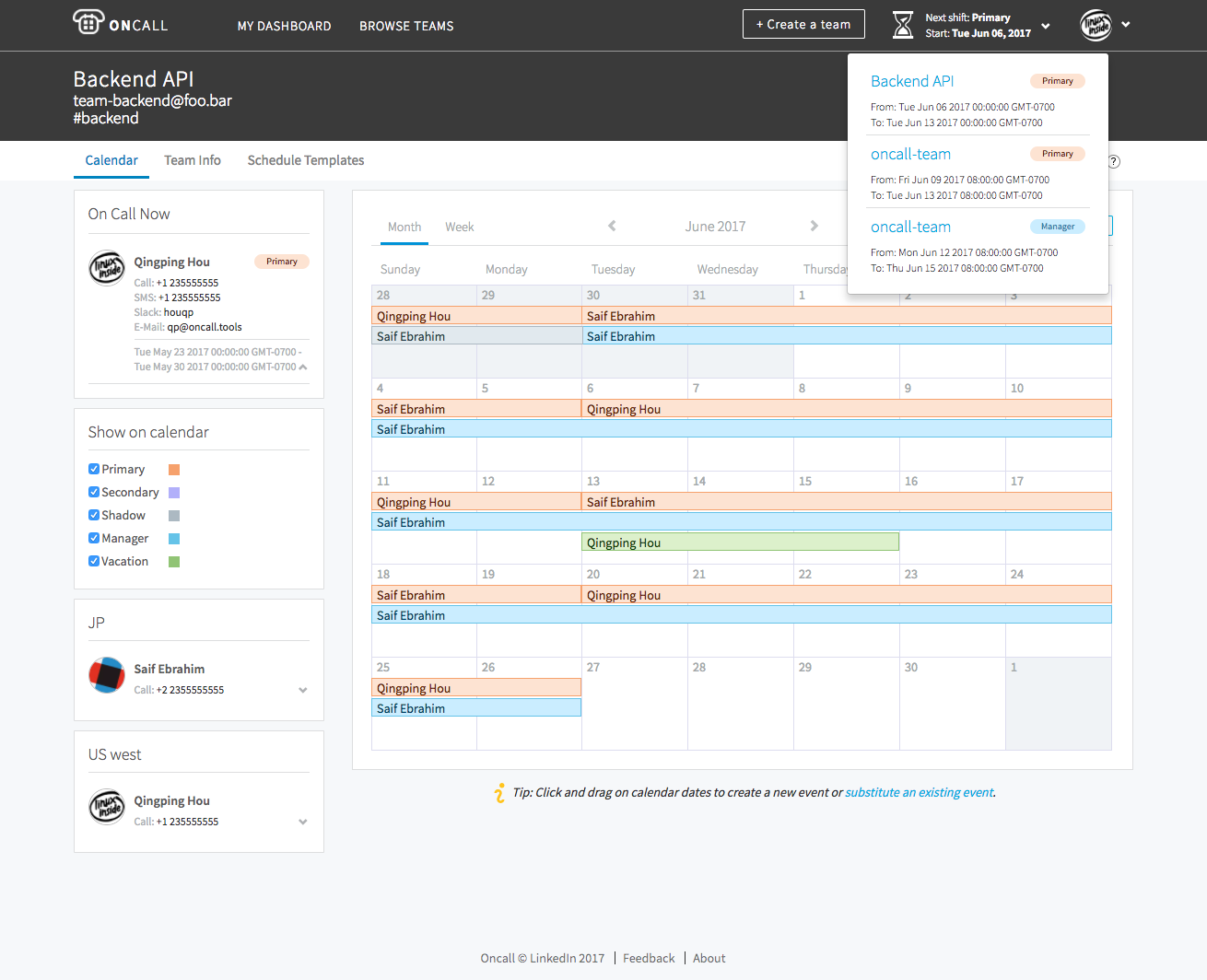 At linkedin, we use Oncall together with our open-source escalation and messaging system Iris. The combination of the two provide a way to manage on-call schedules and ensure that the person scheduled as on-call at a given time is notified of any issues.